H2-2005 Hummer error code C0550—-ECU Fault
I just spoke to one of your employees on the phone and she told me to text you my question because she didn't know the answer.
I have an H2-2005 Hummer, my Hummer vin number is: 5GRGN23U45H126105
My ABS system went bad last week and now i have a bunch of dashboard lights on.
My mechanic plugged it into his computer and it came back with this error code
C0550—-ECU Fault.
Is this something you guys can repair for me?
Here is a picture of the actual computer screen displaying the error.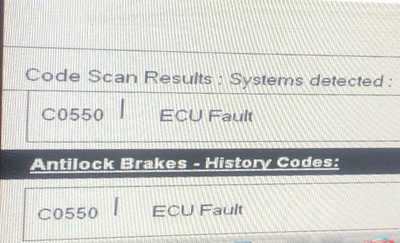 Topic starter
Posted : 11/01/2022 6:53 pm
Yes, that is something we can normally repair for you.
Posted : 11/01/2022 6:54 pm
Topic starter
Posted : 11/01/2022 9:21 pm