[Sticky]

Take photos and videos and receive a discount - 50% to 100%
Are you a DIYer (Do It Yourself-er)? Are you good with a camera?
Help the community by sharing your expertise and knowledge. Create instructional Part Removal pics and videos. Follow the instructions below. This is a limited-time offer to the first 300 users that create an instructional post.  
For 50% OFF
1. Take detailed pictures of a Part Removal and its location. Include one or more photos of the part, once it is removed.
2. Create a new post here in our Community Forum forum.upfix.com
3. Write an instructional description of the removal process within your post.
For 100% OFF
1. Take a good quality detailed video of a Part Removal and its location. Include scenes of the part once it is removed.
2. Create a new post here in our Community Forum forum.upfix.com. You can upload your content within the post or link to it if hosted elsewhere (such as on YouTube or Vimeo.
3. Write an instructional description of the removal process within your post.
PLEASE NOTE: Pictures and/or videos must be high quality to be eligible for a discount. They need not be of professional quality, but they should be clear and easy to understand. That means in focus and well-lit. The subject matter must be within the frame of the camera with no obstructions (such as a finger). The video should be stable, not shaky. Feel free to ask more questions about the process here.
UpFix reserves the right to publish your shared content within articles or social media.
This topic was modified 3 months ago by
Schryssos
Topic starter
Posted : 10/20/2021 1:51 pm
Posted : 11/22/2021 8:44 pm
Thank you for posting instructions and video of how to remove BMW X5 ABS module. Start the order on our website upfix.com and send your part in for repair and we will rebuild it for you for free. When you place the order use same email address as  registered here on the forum.
Topic starter
Posted : 11/22/2021 8:48 pm
Control board removal from Frigidaire side by side.  
Refrigerator : Frigedaire Model FLSC238DSC
Control Board : Electrolux 241511102
When power is applied to the frig I get an alarm and frig light flashes with E F codes and power failure light blinking.  When I push reset the power failure light goes out but the E F codes remain  The compressor turns on initially but remains on for only a few seconds.  
Control board removal from the Frigidaire Side by Side is fairly easy.  The board is located under the freezer door.  Disconnect the power and open the refrigerator doors.  Remove the foot board at the bottom of the doors.  Remove the 1/4 in screw that attaches the control board box to the frame of the refrigerator.  Carefully pull the box out and disconnect the three wire bundles from the control board.  You will need to depress the small catch on the connectors when removing the wire bindles.  Thats all there is to it.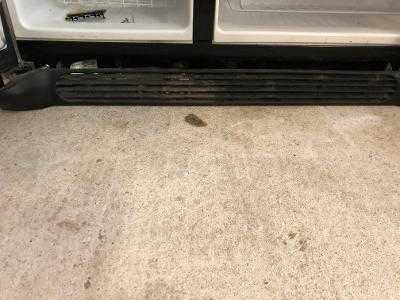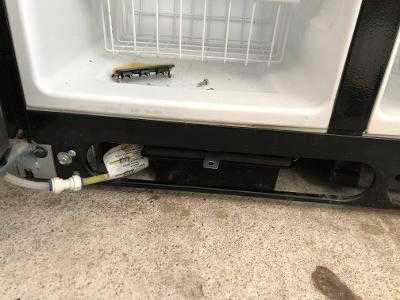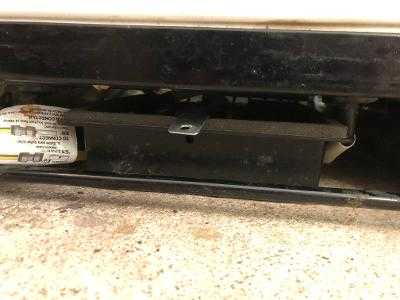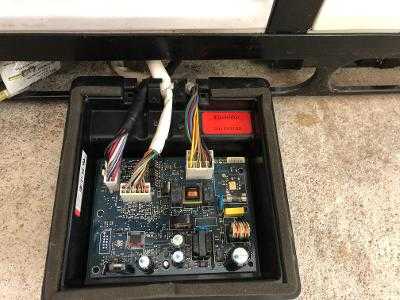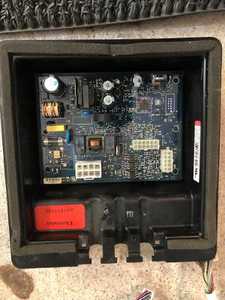 Posted : 03/22/2022 9:26 pm
How do I go about claiming the discount ?
Posted : 04/09/2022 11:52 am
Putting a note with a link to your video or of  the description text. With your item in the box 📦 and you should be all set and good to go.
Posted : 04/09/2022 12:12 pm
Hello, I just posted pictures with instructions on TCM Mazda 3 removal. Am I able to get a discount on the new part or is it only for sending part in to be fixed? How do I access discount?
Posted : 04/30/2022 4:46 pm
Just send in your original part for a repair and include a link to your post here on forum.  And you should be good to go. 
Let me know if you have any questions. 
Posted : 04/30/2022 4:51 pm
MAYTAG WASHER, MODEL MVWX655DW1
SYMPTOM:  NO INDICATOR LIGHTS, NOTHING HAPPENS HITTING START/PAUSE BUTTON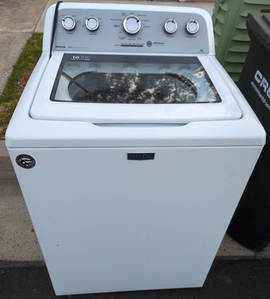 STEP1.  UNPLUG WASHER FROM 120 VAC OUTLET, VERIFY OUTLET HAS POWER
RECOMMENED TOOLS TO REMOVE CONTROL BOARD (¼" NUT DRIVER, NEEDLE NOSE PLYERS, ¼" FLAT SCREWDRIVER, PUTTY KNIFE & MAGNETIC DISH FOR SCREWS)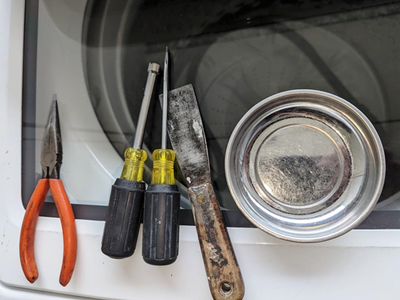 STEP 2.  REMOVE THE TWO 1/4' HEAD SHEET METAL SCREWS WHERE SHOWN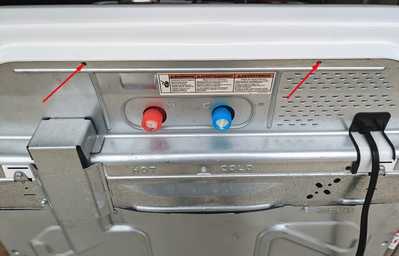 STEP 3. USING A PUTTY KNIFE PUSH SPRING CLIPS TOWARD BACK OF WASHER ON EACH SIDE OF CONTROL PANEL AND LIFT UP AND THEN PULL CONTROL PANEL TOWARD FRONT OF WASHER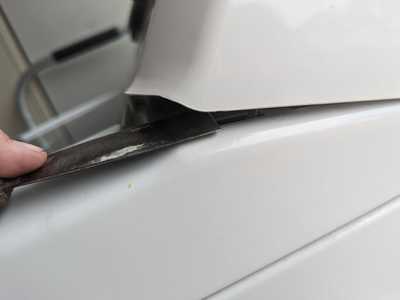 THE BELOW PICTURE SHOWS HOW THE CONTROL PANEL FITS/SLIDES INTO THE MOUNTING SLOTS TO BETTER EXPLAIN IT'S REMOVAL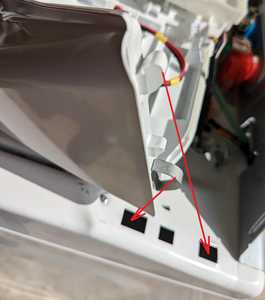 STEP 4. FROM BEHIND THE WASHER FLIP THE CONTROL PANEL FORWARD EXPOSING CONNECTORS TO THE CONTROL BOARD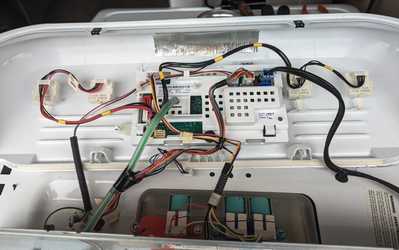 STEP 5. VERIFY ALL CONNECTORS ARE IN PLACE AND NOTHING IS SHORTED - PLUG IN POWER CORD INTO 120 VAC OUTLET FOR WASHING MACHINE AND INSPECT GREEN POWER LED ON BOARD HIGHLIGHTED IN PICTURE BELOW - NOTE IF THE LED IS ILLUMINATED OR NOT ILLUMINATED WHEN REPORTING YOUR SYMPTOMS FOR REPAIR.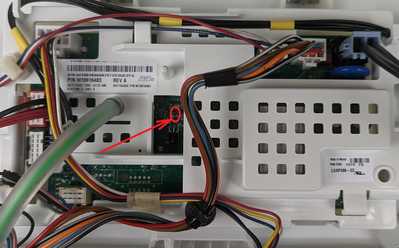 STEP 6.  VERIFY POWER CORD TO THE CONTROL BOARD IS GOOD USING A METER TO CONFIRM 120 VOLTS AT THE CONTROL BOARD, RESOLVE POWER CORD ISSUE IF POWER NOT PRESENT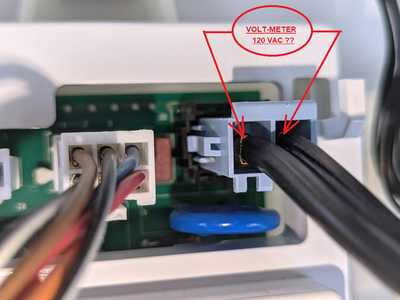 STEP 7.  UNPLUG POWER CORD FROM 120 VAC OUTLET
STEP 8.  GENTLY REMOVE VACUUM TUBE FROM CONTROL BOARD
STEP 9.  ALL CONNECTORS ON THE CONTROL BOARD HAVE A LOCKING TAB - PRESS TO RELEASE THE LOCKING TAB AND THEN GENTLY PULL THE CONNECTOR OUT OF THE BOARD.  MAY NEED NEEDLE NOSE PLYERS FOR TABS AND SCREWDRIVER TO LIFT CONNECTOR OUT OF THE SOCKET.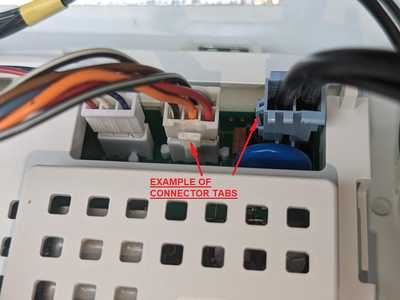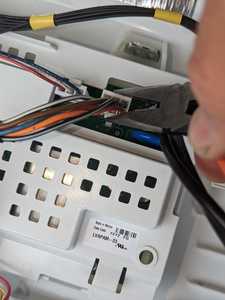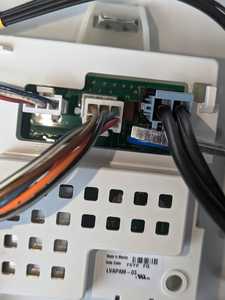 STEP 10. USE SCREWDRIVER ON THE FRONT PANEL CONTROL CONNECTORS TO GENTLY RELEASE THE TAB AND THEN LIFT OUT CONNECTOR.  FOR CLARITY PICTURE BELOW SHOWS HOW TO USE THE SCREWDRIVER WITH CONNECTOR ALREADY REMOVED.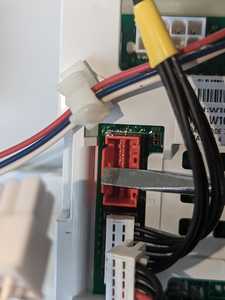 STEP 11. ONCE ALL CONNECTORS HAVE BEEN REMOVED FROM THE CONTROL BOARD, REMOVE 1/4" SCREW SECURING CONTROL BOARD HOUSING.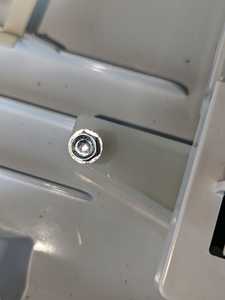 STEP 12.  SQUEEZE THE CIRCUIT BOARD HOUSING SECURING TABS WITH NEEDLE NOSE PLYERS AND PULL CIRCUIT BOARD HOUSING OFF OF FRONT PANEL.  NOTE THE FUNCTION KNOB ON FRONT OF THE PANEL WILL  DISCONNECT FROM THE CONTROL BOARD.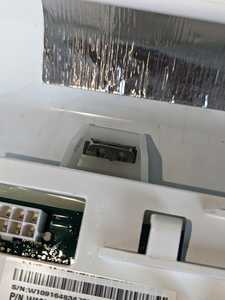 STEP 13.  LIFT AND RELEASE TABS HOLDING THE CONTROL BOARD PROTECTIVE HOUSING SECTIONS TOGETHER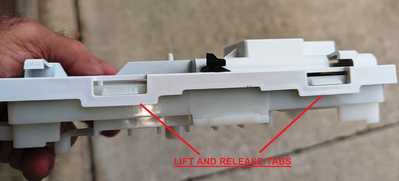 STEP 14.  REMOVE CIRCUIT BOARD, PACKAGE BOARD AND MAIL IN FOR REPAIR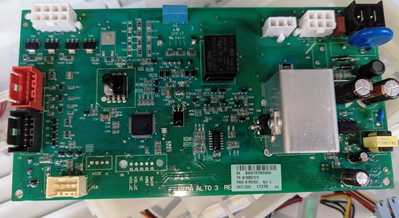 Posted : 05/04/2022 2:58 pm
Nice control board removal instructions. 
Thank you
Posted : 05/05/2022 10:00 pm
Posted : 07/12/2022 2:08 am
Yes discount still available.  Thank you for very detailed video information.  
Posted : 07/12/2022 12:42 pm
How can I redeem this discount ?
Posted : 07/12/2022 5:22 pm
You send you parts for repair.  When the get there.  Send email to customer service  Order number  first, then the link to forum video you posted.  They will check and get back to you.
Posted : 07/12/2022 5:27 pm
So should I pay the full amount at check out and then send it ?
Posted : 07/12/2022 8:51 pm