True Fitness motor controller repair
On your website, I can see that you provide True Fitness motor controller repairs. I need repair work done on a controller for a True TPS100 because the controller you have on your website doesn't like the one I do. Could you confirm that you can fix the one I have? A picture is provided.
For mine, the OEM part number is 9PS0030.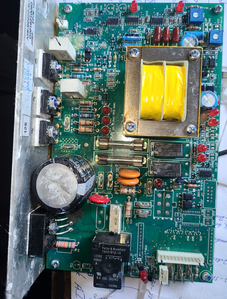 Topic starter
Posted : 08/29/2023 1:49 pm
Thank you for reaching out. This does look like something we can repair however we dont have full testing for this particular part. Treadmill PCB issues are normally easy to locate. We can test each component individually and then power tests the board after the repair to ensure the power in\out. This will show the display and confirm the board is working on a component level.
The only thing we can't do is fully test the board with full load capabilities like other boards. We can attempt a repair that will take care of the failed components and the high faulty components. You can use the link below and start the ordering process. Once it arrives the tech will go off the part number on the board and makes the adjustment.
Posted : 08/29/2023 1:50 pm
There is no motor movement for the elevation when I incline. an inclination stall error occurring. Could you check to see if the inclination feature on the board is operational?
The treadmill's inclination fault error is the problem. No slope.
Topic starter
Posted : 08/29/2023 1:51 pm
Yes, we can test the upper control board with the lower control board to ensure both PCB are working together.
Posted : 08/29/2023 1:51 pm