Treadmill
My Smooth Fitness 5.45 treadmill just stopped working.  When I turn it on, it immediately trips the 20amp house circuit breaker. 
First, I replaced the power entry circuit breaker with this one:  smseace 15Amp Electric Button Breaker 125/250VAC,Thermal Overload Protector L1 Series with Manual Reset, Waterproof Button Cap L1-15A: Amazon.com: Tools & Home Improvement   But it's still tripping the house breaker.  
Next, I started unplugging component connections from the circuit board to see if it was one of the other components causing the problem. 
Next, I unplugged the blue wire (power) to the circuit board to see if it's in issue with something prior to the power getting to the circuit board.  And it doesn't trip the breaker.  
So I've concluded that the problem is in the board.  Does this sound accurate?  Is there any other testing I should do?  (The last thing I want to do is send you a board for repair and find out nothing's wrong with it.)
I've attached pics of the board.  I would love to get this shipped to you on Friday if you can get back to me.
Thank you,
Charlie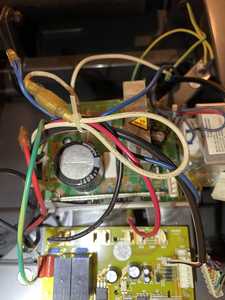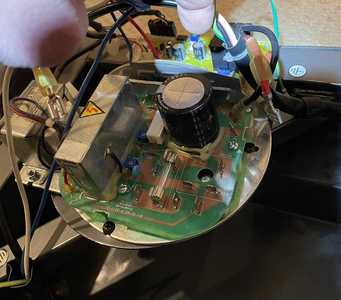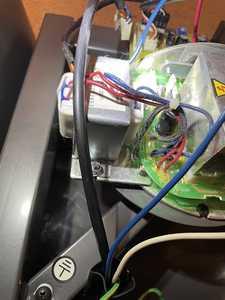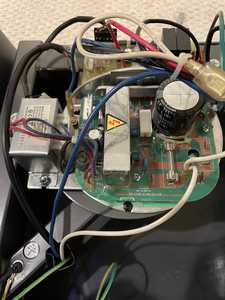 Topic starter
Posted : 03/03/2023 4:49 am
 Thank you for reaching out. Unfortunately,  we can't do diagnostics over the internet. You can send it we will take a look at it.  If control board is good you will not be charged.  Only  diagnostic fee wich is  39.99  .
Posted : 03/03/2023 11:24 pm
We had our technician examin pictures you sent 
He said there is a short in the board . 99% sure 
So iam very sure our technician can fix your issue 
Posted : 03/11/2023 1:52 pm
With treadmills, if it is tripping any breaker or blowing any fuse, then it is best to not to keep attempting to power them. This will prevent any unnecessary damages. When a breaker is tripping, it is most likely due to a short in the circuit that causes too much amperage draw. As long as the short didn't cause major damages, then these are quickly repairable.
What causes a short?
A short can be caused by several factors. The most common two reasons are issues with the input voltage or voltage feedback from the load. Most input voltage spikes are caused by storms. Have you ever seen your lights flicker during a storm? This is a prime example of how storms can cause spikes into your appliances.
Another reason a short can happen on a treadmill is do to a large load. This means you may be pushing the machine too hard and it can't keep up. This will cause excessive feedback to go back into the control board and cause something like a FET (Field-Effect Transistor) to short.
Posted : 03/13/2023 1:11 pm